FORUM CLUB HANDBALL
 We empower Handball Coaches bringing Advanced Statistics and Big Data, in an easy way.

Before, during and after the game!
WHO IS THE HANDBALL.AI FOR?
Youth Coordinators
Are you Youth Coordinator and/or team manager? Handball.ai helps you to track your players along their careers and to do your first steps as a coach.
Handball Coaches
From Second Divisions until Amateur coaches. Handball.ai, will help you to manage your team and prepare the players with less days than usually takes
Professional Teams
Use our advance statistics and dashboard to check every player from every opponent before the game. Create a digital database to acquire your next players
Federations & National Teams
Helping to track the performance of your athletes around the world. MultiAccount with Multiple Players and Teams 
WHAT HANDBALL.AI CAN DO FOR YOU AND YOUR TEAM?



Digital Dabase of your players / opponents

Analize your previous games to prepare the next game

Fastbreak / Positional Attack / Running Back.

Where/When are you more effective

Number of possessions from you and your opponent

XPS Sideline Sports Integration (cutting video)

Are you better in 6:0 / 5:1 / 3:2:1 ?

% of Goals in -1 / +1

% of Goals in 6vs6 / 6vs5 / 7vs6
Effectivity in Attack / Defence

% of Your Goalkeepers

Time played of each player

Your best seven players

Real Live Statistics

Advanced Statistics in our Live Reports

Playing Score of each Player (Handball Performance Index)

All the information of your Opponent in LIVE

Share the Information to whoever you want
PROMOTION FOR FORUM CLUB HANDBALL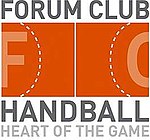 BENEFITS
1 EXCLUSIVE TEAM ACCOUNT

Option available for multiple TEAMS inside your club!
Special Packs under request!
5 Users available for your account
Unlimited Teams, Games and Players
Download Play By Play
Advanced Statistics (Player Score and Plus/Minus)
Access to My Dashboards
Link to Share (unlimited users)
Download PDF Reports for Every Game
XPS Template FOR free & Integration in your account
34,5€/month
EXCLUSIVE OFFER FOR THE FCH MEMBERS
– Personal Contact on the account creation 
– We will create every detail of your account, league, players and teams.
– Account fully created (key on hand) 
– Support during that period of time!
– 3 years membership (price will never change for the Clubs that come from the FORUM CLUB HANDBALL.)
Handball.ai
Our goal is clear, we want to provide to all of you the best experience possible, helping you to use handball statistics and creating your digital database. Handball.ai its the best tool (integrated with XPS sideline sports) for any handball coach – professional or amateur -, elite club or federation. 
We are a team of 6 people around the world (Germany, Spain, Costa Rica and Sweden) all of us passionate about handball!

Our Early Users
Since the beginning of the first release (March 15th) we have been verifying the project continuously with top level teams and professionals such as: David Davis, Jose Luis Lopez Becerra (scouting from Spanish national team), Alex Nogues, BeraBera from the Spanish First women's league together with BIDEA group, Coaches of the Youth Spanish National Team U18, Swedish Handball Federation, German first women's league team Halle-Neustadt…and the best is yet to come! 
Get in contact
Would you like to have a conversation? In Handball.ai we are handball coaches and players! We can always have a call to make it happen! 
Heidelberg, 69126 - Germany
LEAD YOUR TEAM TO THE NEXT LEVEL! 
For the love to develop and help handball coaches