LNH STATS: "By choosing Handball.ai for the next 3 seasons, the French handball league (LNH) and its 32 clubs are taking a step forward to enrich the fan experience and improve its sport and media performance"
As of the upcoming season, new handball sports data will be displayed during all Liqui Moly StarLigue and ProLigue games (French men 1st & 2nd divisions) including playing time, defensive actions, player score, impact score on the team's offense and defense, game intensity score and top 7 players.
Other data will be added to the game reports delivered to the coaches in the following 24 hours after the game: defensive system, shots impact, shots position, attack system, type of shot. Another new feature: the decisive pass will be replaced by the last pass to get a homogeneous count on all fields.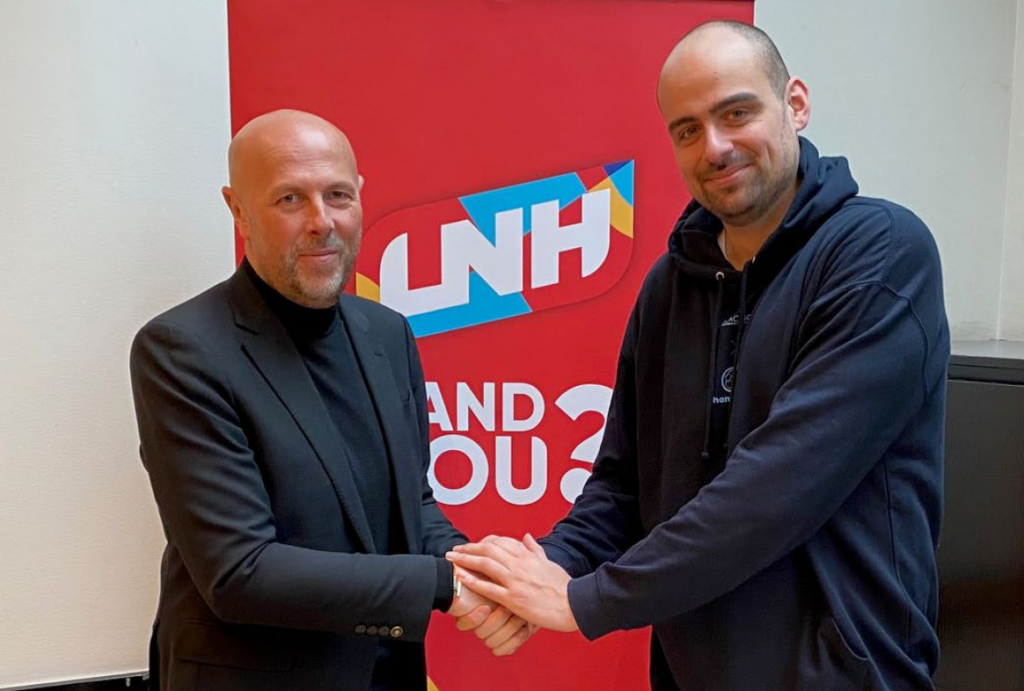 David Tebib, LNH, President: « All these new sports data will be an additional asset to enrich the fan experience and attract younger fans who's known to love sports statistics. It will also be a great tool for our coaches, players and clubs who will have more data to analyze their performances and those of their future opponents in order to perform in national and European leagues. »
Thierry Anti, 7Master, President: « 7Master is delighted to have been part of the partnership between the LNH and Handball.ai. Statistics are precious for coaches and their staff to analyze collective and individual performances in order to improve team's performance. Sports statistics should also contribute to popularize the athletic and technical dimension of handball to the fans. »
Vincent Gérard, French Professional Player Association (AJPH), President: « AJPH is pleased to have worked with the LNH, the clubs and the coaches on the redesign of the statistics to integrate a new technology for the upcoming seasons. Handball.ai should allow French handball to reach a new level, to better value the players, especially defenders and passers and not only best scorers. The redesign of the statistics will offer the fans an enriched match experience which is a great news for our sport.»
From Handball.ai we continuo developing our platform to get more and more countries and leagues, ready to improve our sport and support the coaches.
Try For Free www.handball.ai, also available at AppStore and GooglePlay