Scouting Mode in Handball.ai
Your own statistics combined now with your video clips events. Tag your games using Handball.ai and get an upgrade to your account with the Scouting Mode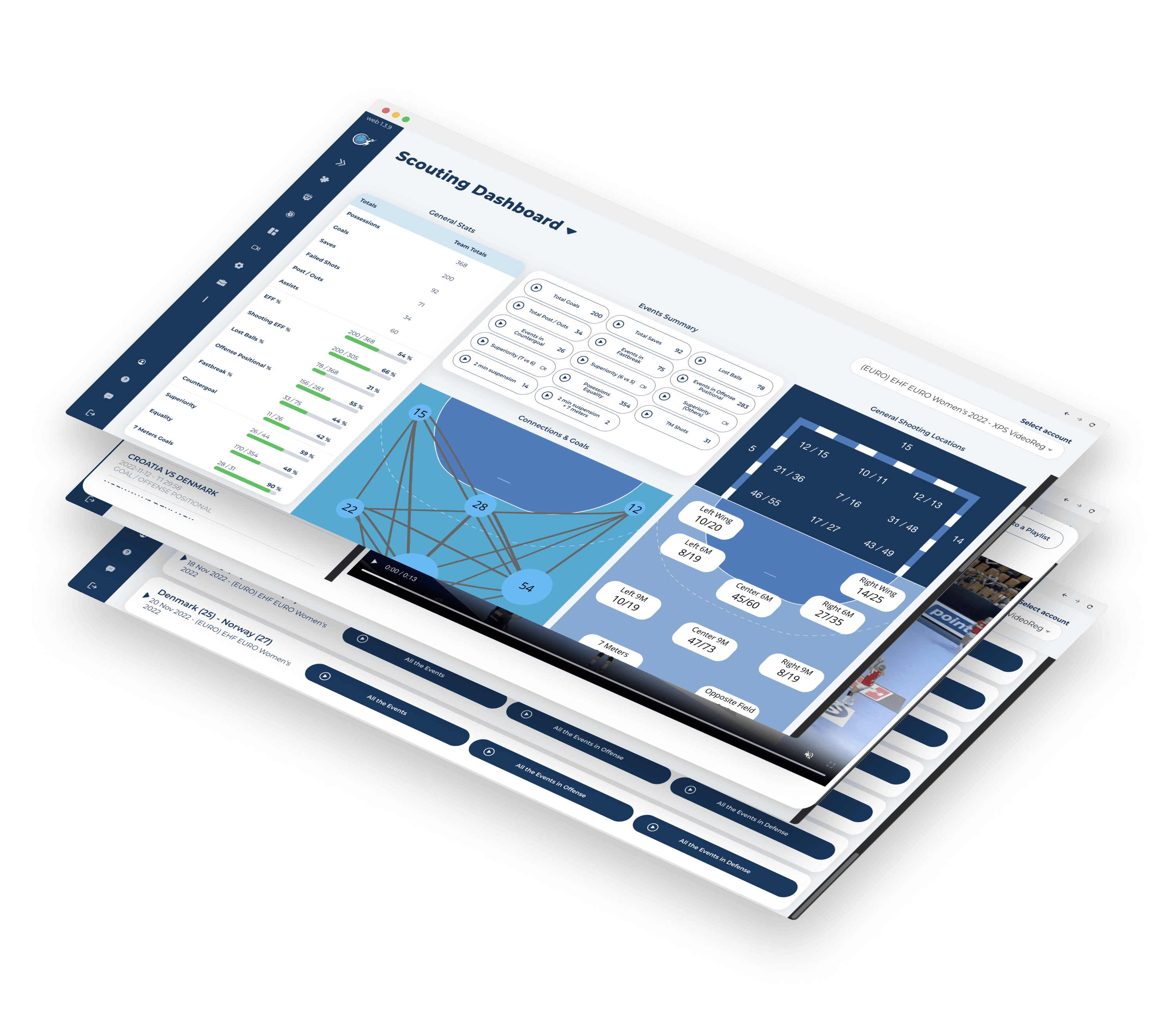 In Handball.ai we are giving to the coaches the chance to combine the best of our Handball.ai Advanced Statistics combining with their video clips. Now you will be able to compare players, teams and do your own scouting for your next talents.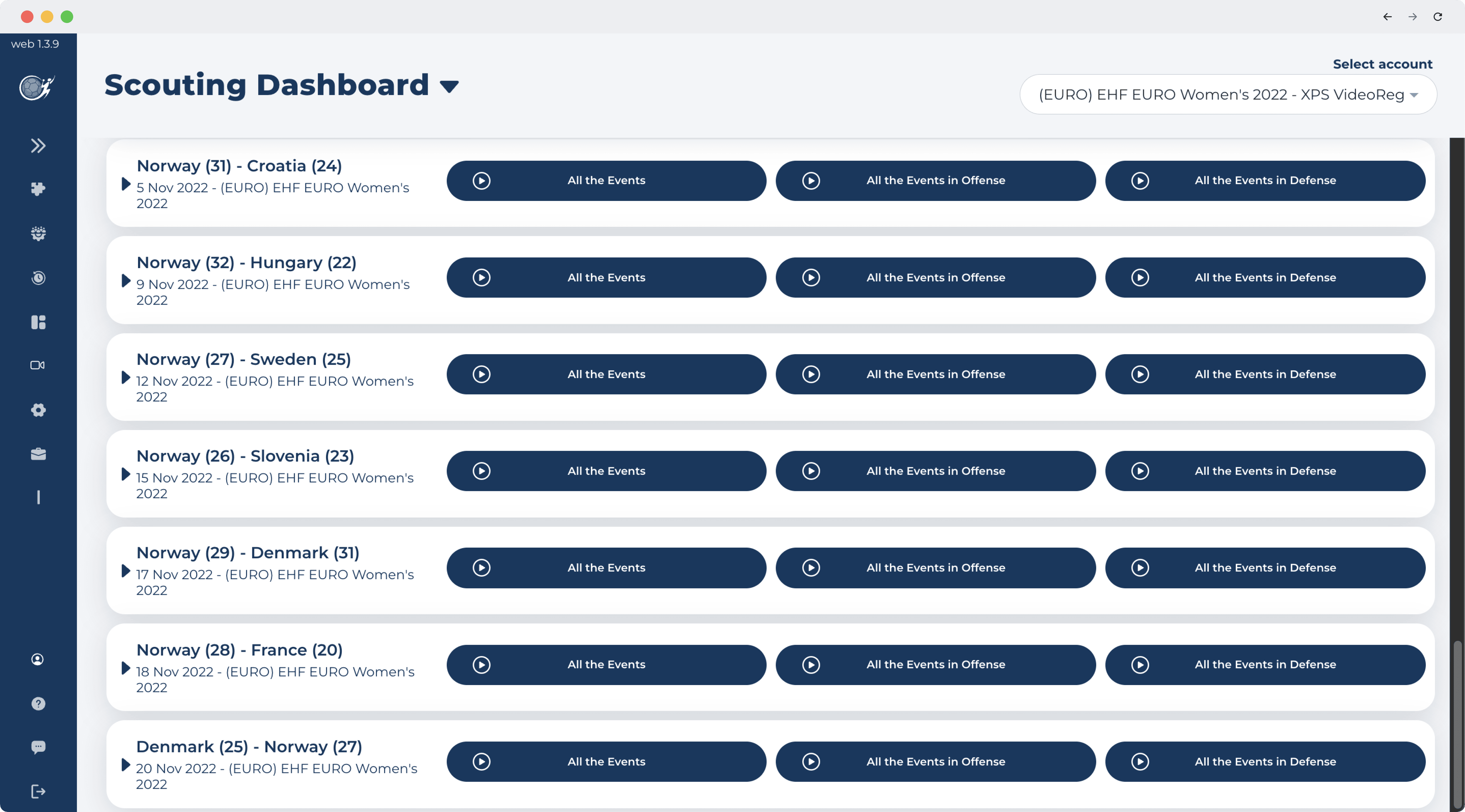 > Last Games Played 
> Game System 
> Defense & Offense Events
> Possession Team/Player
> Full PlayByPlay of the Player 
> Team Possessions
> Connection & Goals 
> Last Games 
< Shooting Positions
> Execution Positions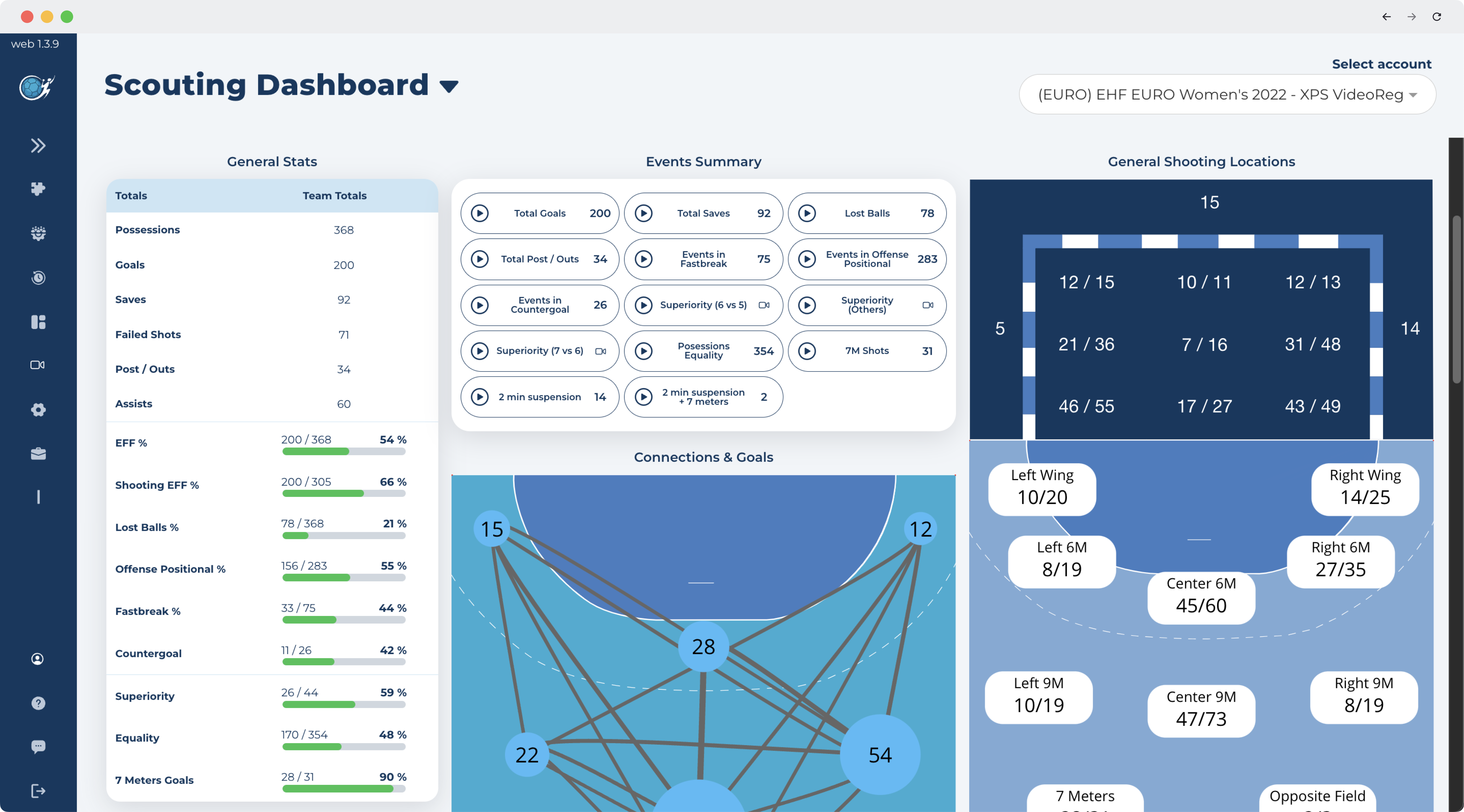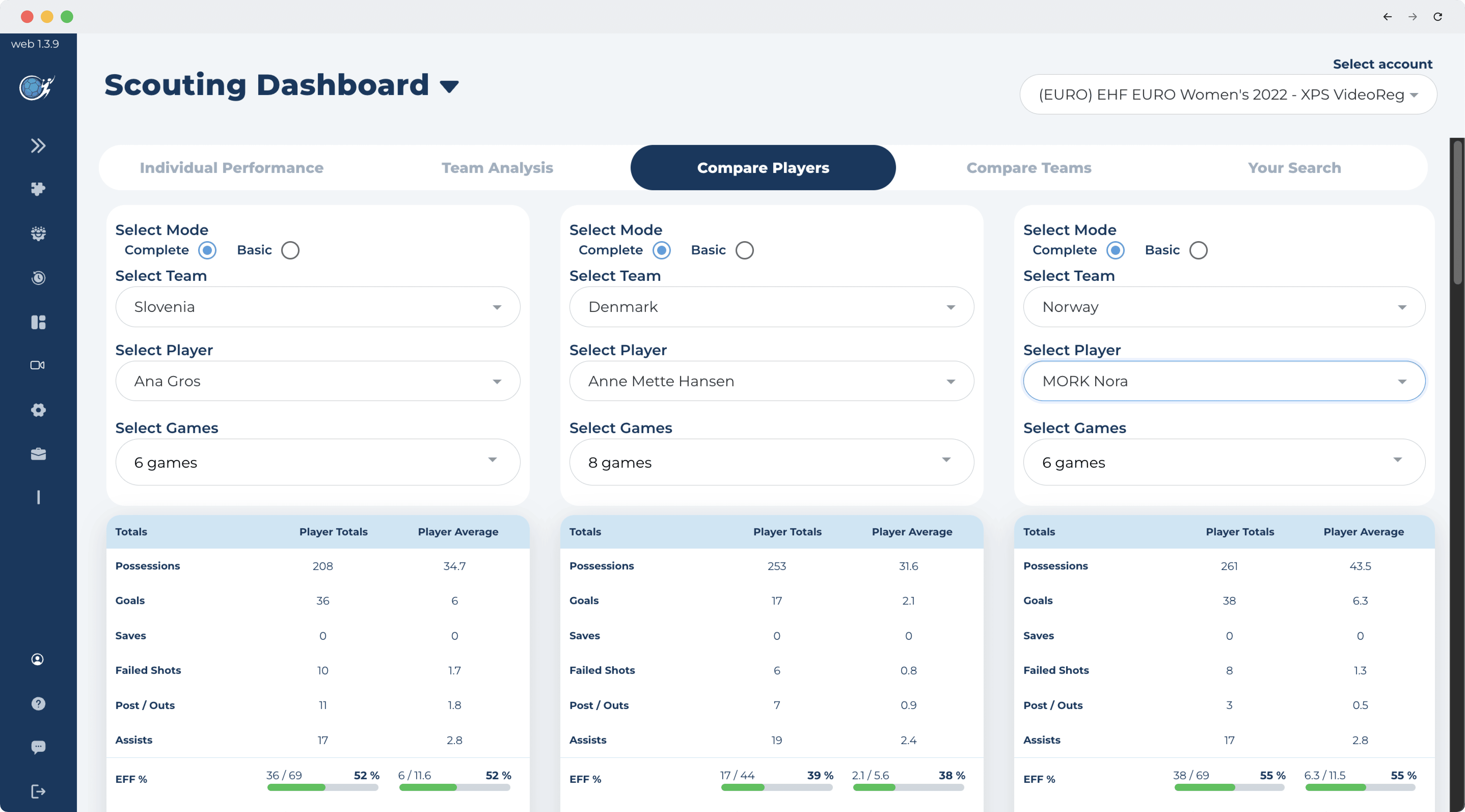 Compare Players & Scout Teams
Compare Statistics and Video Clips, from players from other teams, same team, with different positions or same positions. Being able to select 1 or more than one game.